» Marcin Grzeskowiak
MARCIN GRZESKOWIAK – INSTRUCTOR CERTIFIED BY IKMA – ISRAEL
Martin Grzeskowiak – tel.: 0 750 13 04 755
e-mail: marcin.grzeskowiak@krav-maga.pl
JOIN NEW CLASSES – COVENTRY – OCTOBER 2016
http://israelikravmaga.org/classes/london/

Marcin Grzeskowiak – the best and highest ranking IKMA instructor in the United Kingdom. He is a Certified Instructor by the Israeli Krav Maga Association -Gidon System (Israel). He is the only person in the UK with certification to teach Israeli Krav Maga classes, the most effective self-defence and hand-to-hand combat system. Join us and train with the best!
Marcin Grzeskowiak has been training Israeli Krav Maga under the supervision of Krzysztof Sawicki since he was 16 years old. Since then he has been regularly training and systematically raising his qualifications.
Our Krav Maga instructors team was entirely trained and certified in Israel by IKMA Grand Master Haim Gidon. The Israeli Krav Maga Academy instructors team regularly raises its qualifications in Israel.
KRAV MAGA INSTRUCORS IN POLAND
MARCIN GRZESKOWIAK – professional MMA fight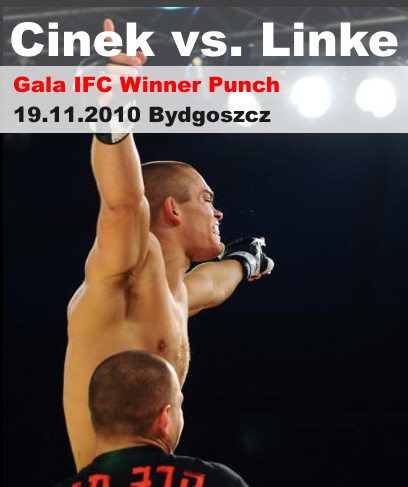 source: Express Bydgoski
We are pleased to inform that Marcin "Cinek" Grześkowiak, representative of the IKMA Fight Team Krzysztof Sawicki, participated in the IFC Winner Punch professional MMA fight event that took place on November 19th, 2010. His rival was experienced fighter Mariusz "Manolo" Linke (II Dan BJJ black belt and III Dan Judo black belt), among others a 2-time world Grappling Jiu-Jitsu champion and a 3-time European Full Contact Jiu-Jitsu champion. This was Marcin's first MMA fight. Marcin Grześkowiak is an Israeli Krav Maga instructor (IKMA blue belt) and part of the IKMA Fight Team in Warsaw, Poland. His instructor is Krzysztof Sawicki (IKMA II Dan black belt), Israeli Krav Maga Chief Instructor for Poland. Marcin has been training Israeli Krav Maga under the supervision of Krzysztof Sawicki since he was 16 years old. This is the only fighting system and martial art he has ever trained. Marcin teaches Israeli Krav Maga in United Kingdom (Birmingham and Coventry). Join classes today with Marcin (Martin) – details here.
The fight was ended via TKO in the first round (1 min 40 seconds), giving Marcin Grześkowiak a quick and spectacular victory.
Congratulations Cinek!
Israeli Krav Maga is a complete and modern fighting system, which includes stand-up fighting, grappling, ground fighting as well as all aspects related to self-defense. It is a street fighting system aimed at realistic and effective solutions in every situation. We are therefore even more so please with Marcin's victory in an MMA sports fight.
Select press commentary:
"…".Mariusz Linke, who was supported by a large group of fans, suffered a quick defeat. He was bested by debutant Marcin Grześkowiak." – www.sport.pl
".The biggest impression was made by the quick, aggressive and showering their rivals with punches Piotr Strus and Marcin Grześkowiak, who quickly stripped the veteran MMA fighter Mariusz Linke of any disillusions." – Gazeta Pomorska